Pibbs Industries is one of the world's leading manufacturers of salon, beauty and spa equipment in the world. A journey that started on a rough sea was the beginning for the Petruccelli family. Those turbulent waters would reflect the environment for many years. The Petruccelli Group put down its roots in the 1950's as hair stying and fashion became more demanding. The hairstylist had greater needs, and the Petruccelli family was among those stylists. Hairdressing gave enjoyment, work and life to the Petruccelli Group. After opening a number of salons, an idea began to grow. This idea was to work together to build a business that would bring more practical and innovative styles to the industry. In a small garage, not larger than a bedroom, the Petruccellis moved from hairdressing to selling beauty products. It was not easy in the 1950's to travel mile after mile throughout one of the largest cities in the world demonstrating and selling products directly in the salons. The hard work continued into the 1960's, when the first "Petruccelli International Beauty and Barber Supply" store opened. The Petruccelli Group created an environment where everyone worked together, and the hairdresser could always find a friend who understood what they needed. The modest beginnings gave rise to a regular import - export of professional beauty supplies and equipment. In 1964, the Petruccelli Group expanded their idea of personal service into "Pibbs Industries". This expansion allowed for the manufacture of everything the hairstylist needs. The first comb, brush, pair of shears in a small garage were the beginning of what the companies have become 40 years later.
---
Can't Find It?
Have Questions
?
Ordering by Phone?
Call us at
1-888-465-1622.
Salon Spa Furniture offers the complete line of Pibbs Salon Equipment and Spa Equipment for salons, spas, barbers and cosmetology school. Shop and save on Pibbs products. We have equipment and furniture, including styling chairs, backwash units, shampoo bowls and parts, styling stations, hair dryers, steamers, heat lamps, facial chairs, facial steamers, skin care system, facial machines and parts, salon carts, pedicure stools, pedicure chairs, beauty supplies, hair products, salon accessories, parts and more.
Ordering from Canada?
Please email us to get a shipping quote
.
We look forward to filling your order and we thank you for considering us for your purchasing needs.
Customer Service Hours
-
Monday - Friday 9:00 am - 5:00 pm EST

---
---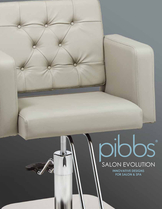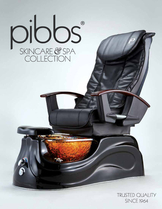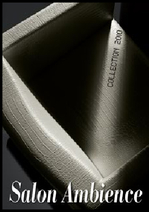 Time for a change or a total redo to a quick refresh? Salonspafurniture.com has plenty of ideas to help style and upgrade every corner of your space. We've made it simple to browse our salon and spa equipment selections, place an order online and get the pieces you love delivered to your salon or spa.
---
---
Find Great Savings On Huge Selections of Products!
---